Research Team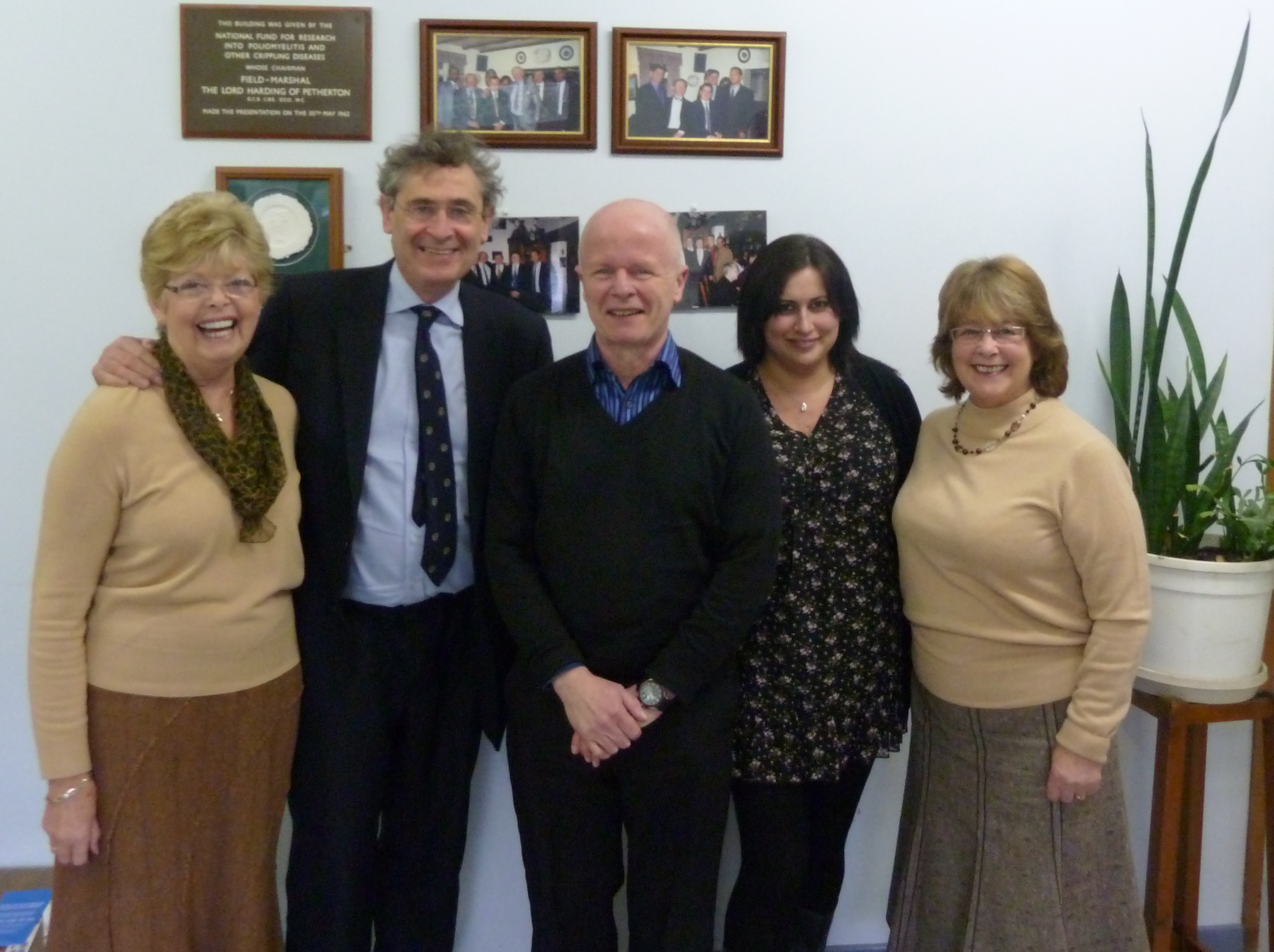 Picture from left to right: Vivienne Jeffs (Research Co-ordinator), Martyn Porter, Dr Brian Derbyshire (Research Fellow), Rebecca Khosah (NJR Co-ordinator), Joan Fishwick (Research Co-ordinator)
The research department is based in the Hip Centre at Wrightington Hospital. The department has developed over the years into a busy yet functional team. One function the team upholds is the maintaining and updating of research databases which contain detailed information on hip and knee operations/patients collected continually for over 6 years. The two experienced research co-ordinators provide invaluable clerical support for Mr Porter and Mr Board plus any registrars interested in conducting research using the data they have collected.
Based in the research office is Dr Brian Derbyshire. Brian is a Senior Research Fellow who specialises in acetabular cup wear and Radiostereometric Analysis or RSA (a technique for measuring subsidence of joint replacements over time).
Another role contained within the department is the uploading of information onto the National Joint Registry Database. The National Joint Registry began as an initiative set by the Department of Health and the Welsh Assembley Government to further improve the success rates of joint replacment surgery. It is designed to record details of all hip,knee and ankle replacment operations in England and Wales, with a view to monitor performace for the benefits of research. The research co-ordinator ensures that the Trust follows the NJR by gaining consent from patients, inputting data onto the NJR and networking with the regional co-ordinator.
To contact the team please call 01257 256317 or to speak with Dr Brian Derbyshire directly call 01257 256319.